ZUCCHINI HASH
Deliciously close to my heart, but not too hearty like most hash.
Do not sleep on my baby zucc. Every single hash should be made with zucchini. I said what I said! Loooove potatoes, but trust me here. Zucchini balances out all that starch and keeps your hash full, while feeling light. It's the best way to sneak in your greens (don't tell him!)

KALE TIP

︎ If you have time, chop potatoes a day before and let it soak in cold water + splash of vinegar in the fridge. I throw mine in a mason jar. Soaking them overnight removes excess starches for a crispier potato.

INGREDIENTS

Yields 2 servings

1/4 cup diced onion

1 zucchini chopped into cubes

1 1/2 cup potatoes chopped into cubes

1/4 cup diced red/green bell pepper

1 small jalapeños diced

Mexican chili powder

Herbs of your choice, mine is mint!

*
@goodapple︎︎︎
-Opt: serve w avocado, sunny side egg, or softboiled!
-Not opt: hot sauce!
DIRECTIONS

1. Chop potatoes into cubes and put into a small microwaveable bowl, fill with water until just about all of the potatoes are submerged. Microwave for about 3 minutes until they just perfectly cooked and drain and set aside to cool.

2. Chop your onions, zucchini, bell peppers and jalapeños! In a large skillet, heat some oil on med-high and add onions. Let the onions briefly sweat and then add zucchini, bell peppers and jalapeños! Turn heat to high and sauté. add seasoning— I love Mexican chili powder, garlic, a classic dry herb and just s + p. Whatever you use have will suffice :)
3. In another pan, heat some oil on med-high and add potatoes. You can add them to the same skillet, but a separate one will prevent mushiness. Get em crispy. extra crispy if that's ya thang. Add chili powder, s+p.

4. Turn heat to very low after the veggies have finished cooking and add potatoes. Give it a toss and serve immediately.
Here's when I just throw in random things like avo, parm, soft egg, hot sauce, mint, bacon…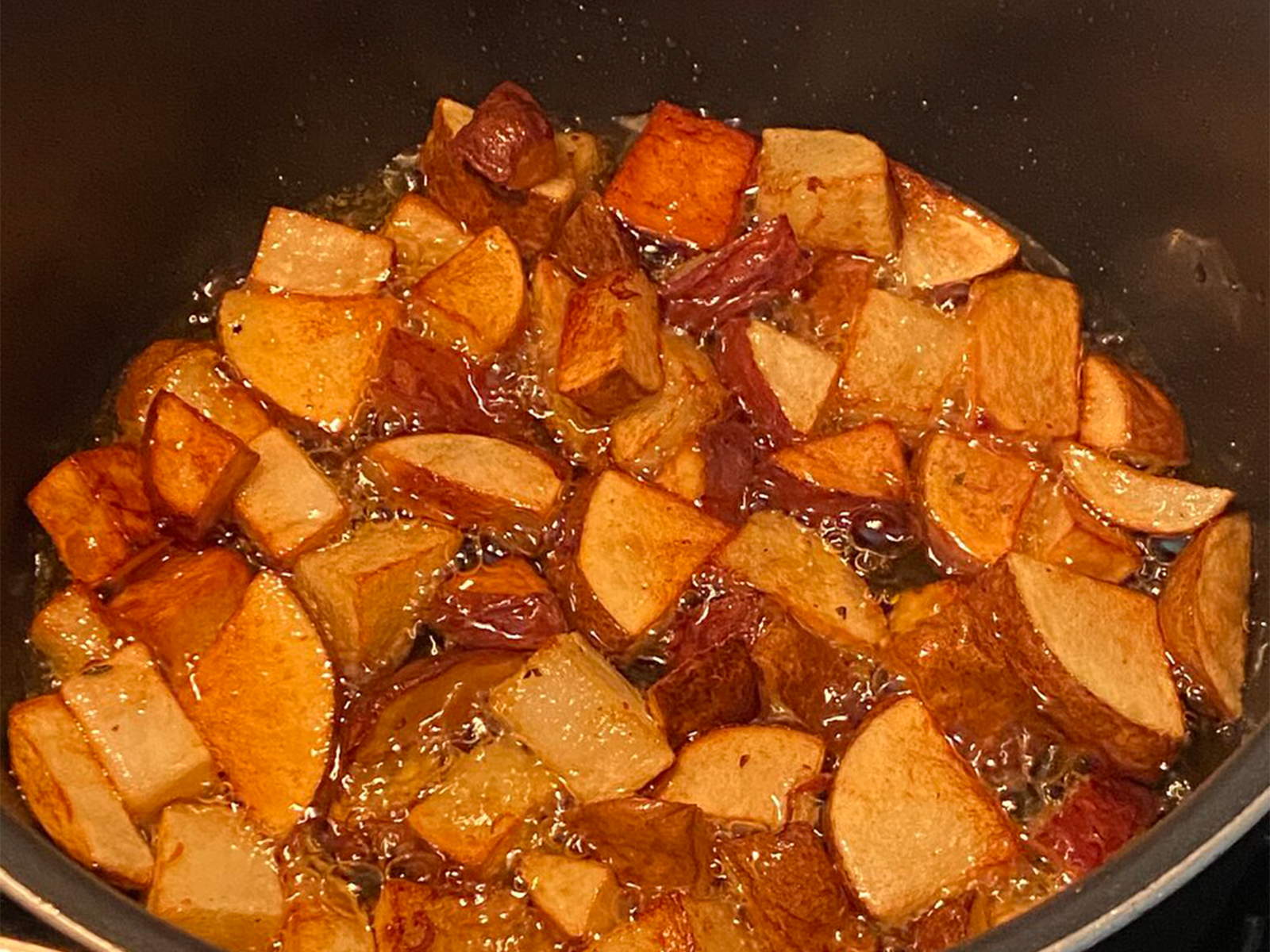 Who doesn't love some good chopped potatoes?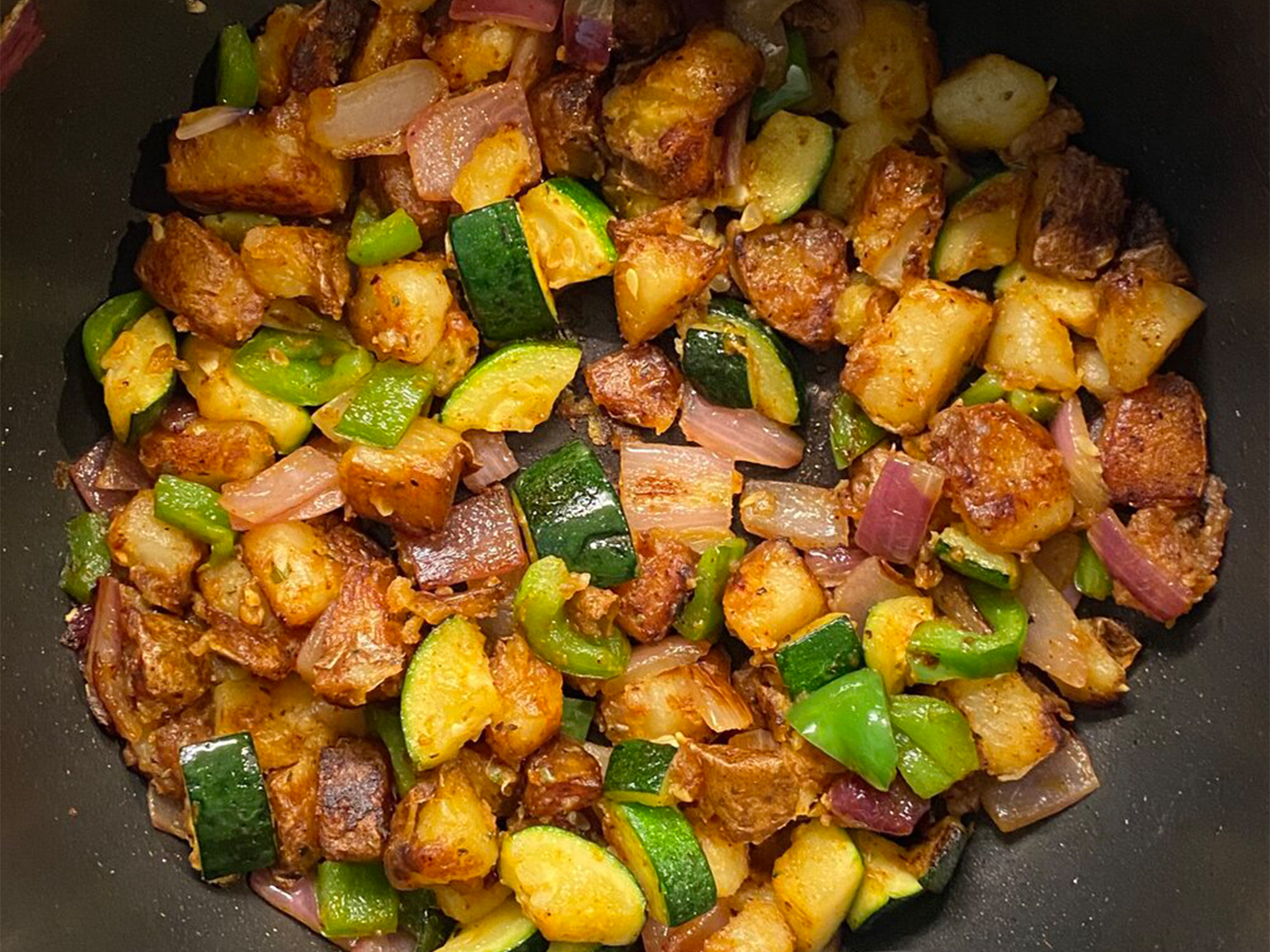 In she goes!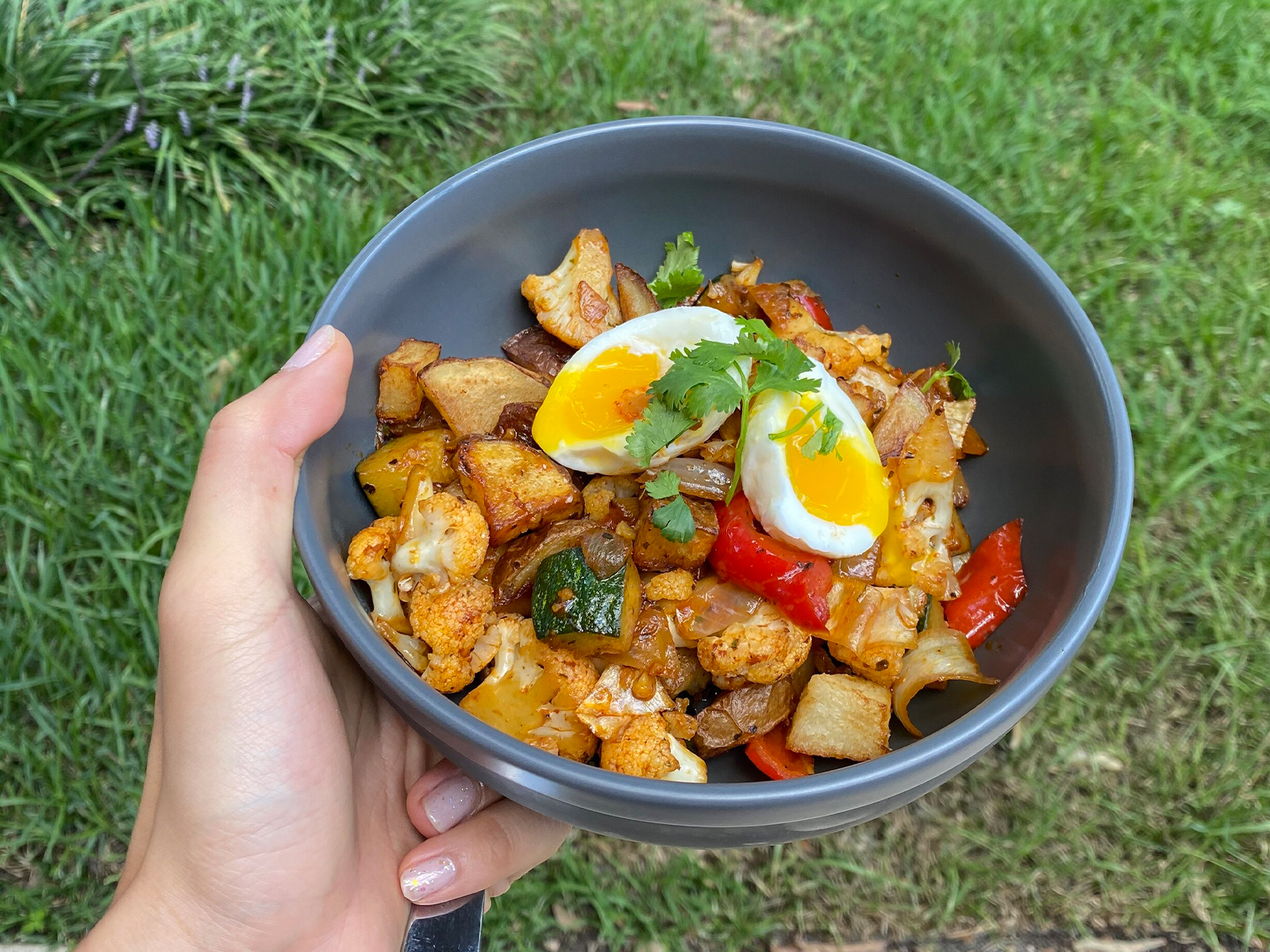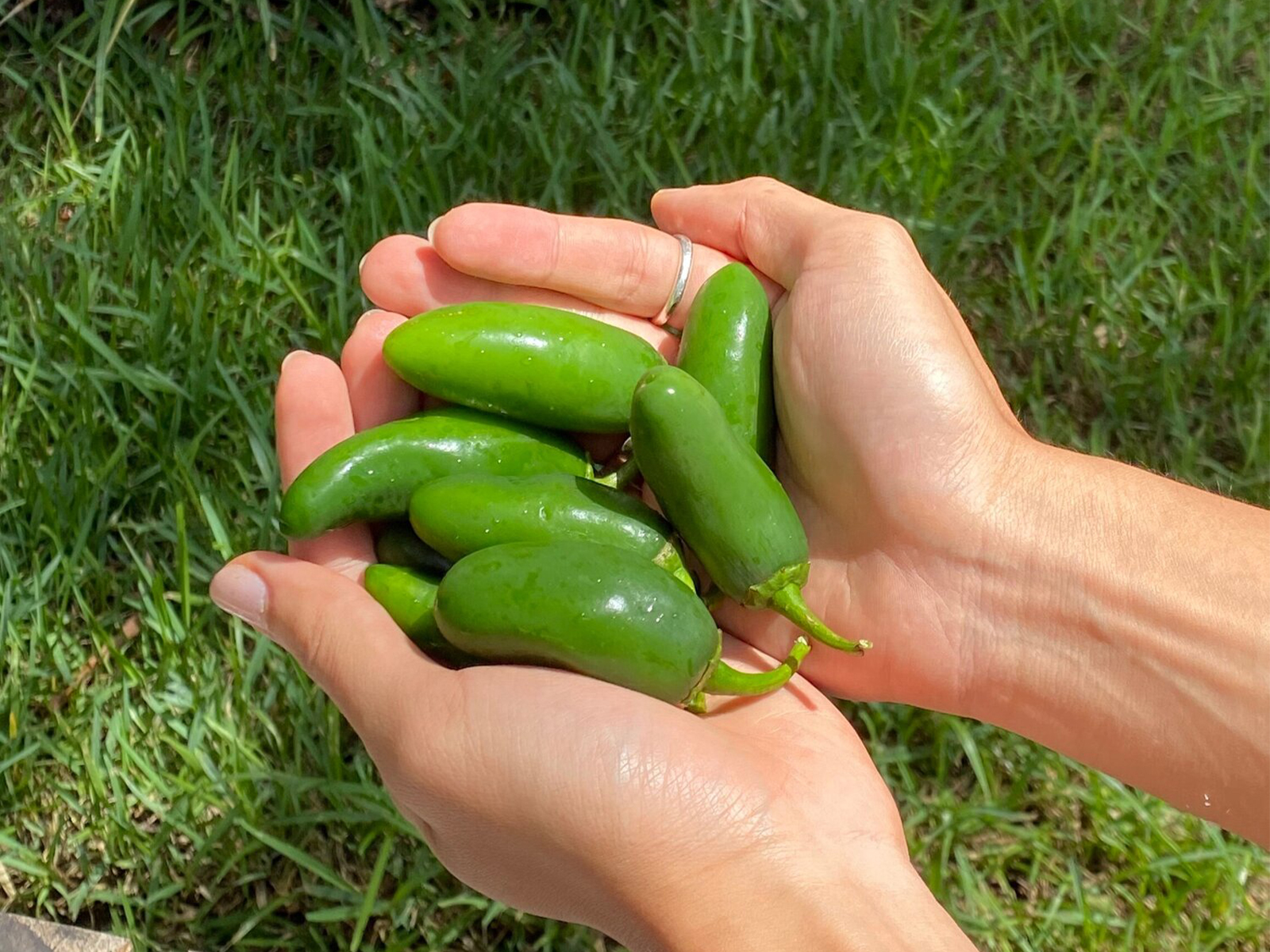 I hope I was able to bring brunch into your home this quarantine. Please let me know how you made this your own, because I'd love to see it!

I have been staying safe and doing some heavy cooking at home. Those juicy jalapeños I added into my hash are grown right here in Austin! Good Apple sends local produce right to my door, so I don't even have to ever leave my home (yaaaaaaas). See my blog on Good Apple + how you can get organic, local produce delivered!

Make this recipe and earn 5 Kale Koins to redeem in our Kiosk :)

Eat me up n get ya greens!

xx,
kale