SPICY SESAME ZOODLES with CRISPY TOFU
Zucchini takes tofu for a twirl in this
delightfully fresh, summer dish.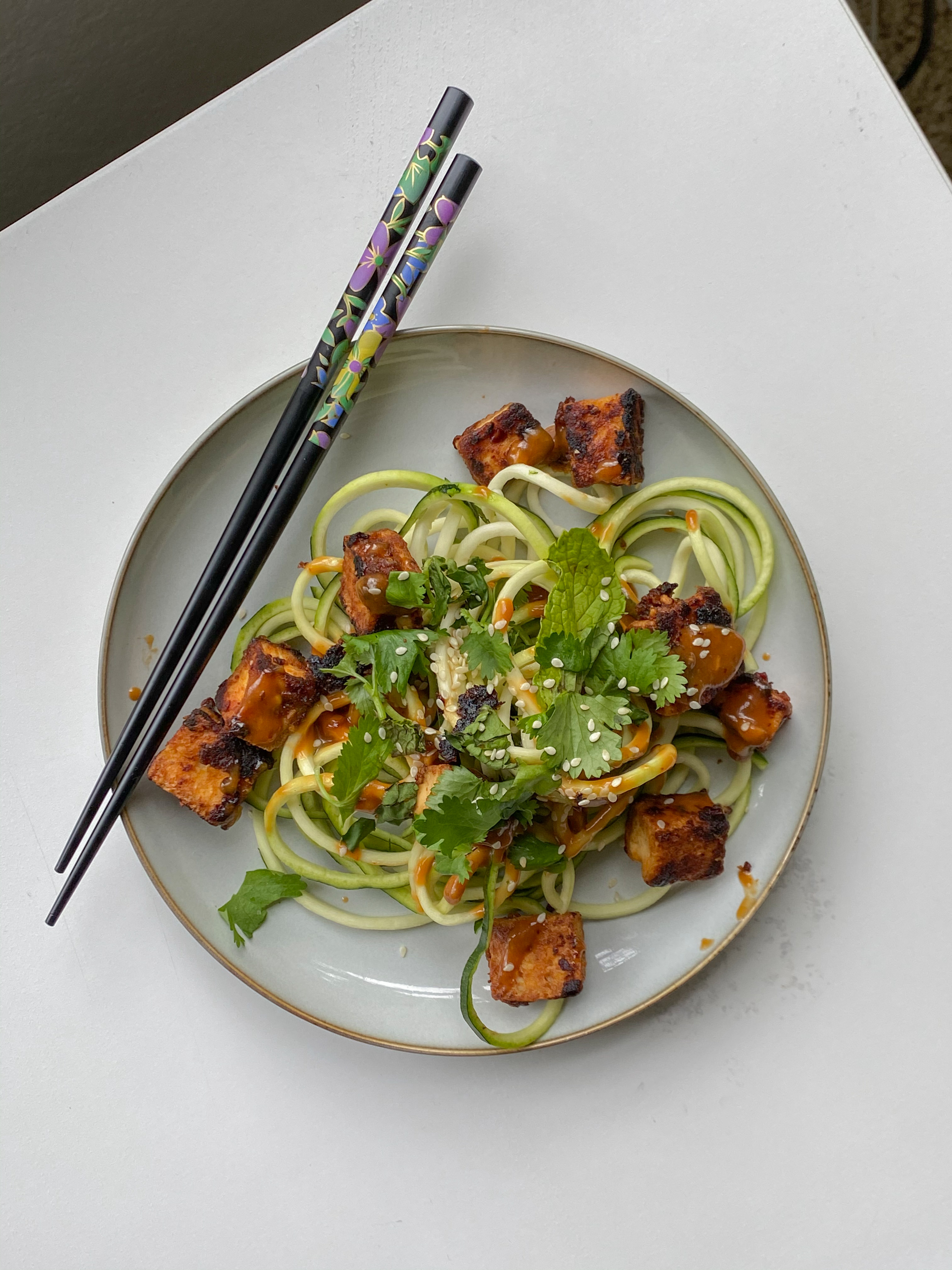 If zoodles become a trend it, you have this recipe to blame.

KALE TIP

︎ You will need a spiralizer for this recipe! I got a solid one from Target for $20-$40.

︎ If you are cooking for 1-2 then store half of the tofu away for tomorrow! Don't forget to save the sauce!

︎ When cooking the tofu, close the lid to prevent potential oil splashback. You can leave it covered a few minutes, flip when golden, and cover again.

︎ Aim for a crispy exterior, but silky interior. I like to flip the tofu cubes about 4 times and this results in ~evenly crisp tofu. Cooking all sides can be drying.

︎ The fresh garlic and ginger fry up in the pan, giving it a nice smokiness, and additional crunch. More flavor develops as it sits in the sauce, adding depth.

︎ Spiralize a huge bowl of zoodles to prep for the week.

INGREDIENTS
4 zucchini*
14 oz extra firm tofu, cubed
cilantro
sesame seeds
mint
*
@goodapplefoods
Spicy Sesame Peanut Sauce:


3 tbsp PB
2 tbsp sesame oil
4 tbsp soy sauce
2 tbsp rice vinegar
4 tbsp sugar
1 tbsp sambal/ chili crisps
3 garlic cloves, minced
2 tbsp ginger, minced
DIRECTIONS

1. Drain your tofu, pat dry and cut into cubes. Set aside on towel to further dry.

2. Wash zucchini, cilantro and mint. Spiralize your zucchinis into a large bowl and set zoodles aside.

3. For the sauce, mix ingredients together in a small bowl. Set aside.

4. In a medium sauce pan, heat 2 tbsp oil on medium high and add in your tofu cubes. Cover and let them sit for about 3-4 minutes, flipping when golden. Continue flipping until most of the sides are crisp (3-4 times).

5. Bring down the heat to low, and add 2 tablespoons of the spicy peanut sauce to tofu. Gently toss tofu as the sauce bubbles and chars. Turn off heat.

To serve:

Put good handful zoodles in a bowl, add tofu and drizzle a tablespoon of spicy peanut sauce on top. (A little sauce goes a long way after you mix it up!)

Garnish with cilantro, mint, and sesame seeds!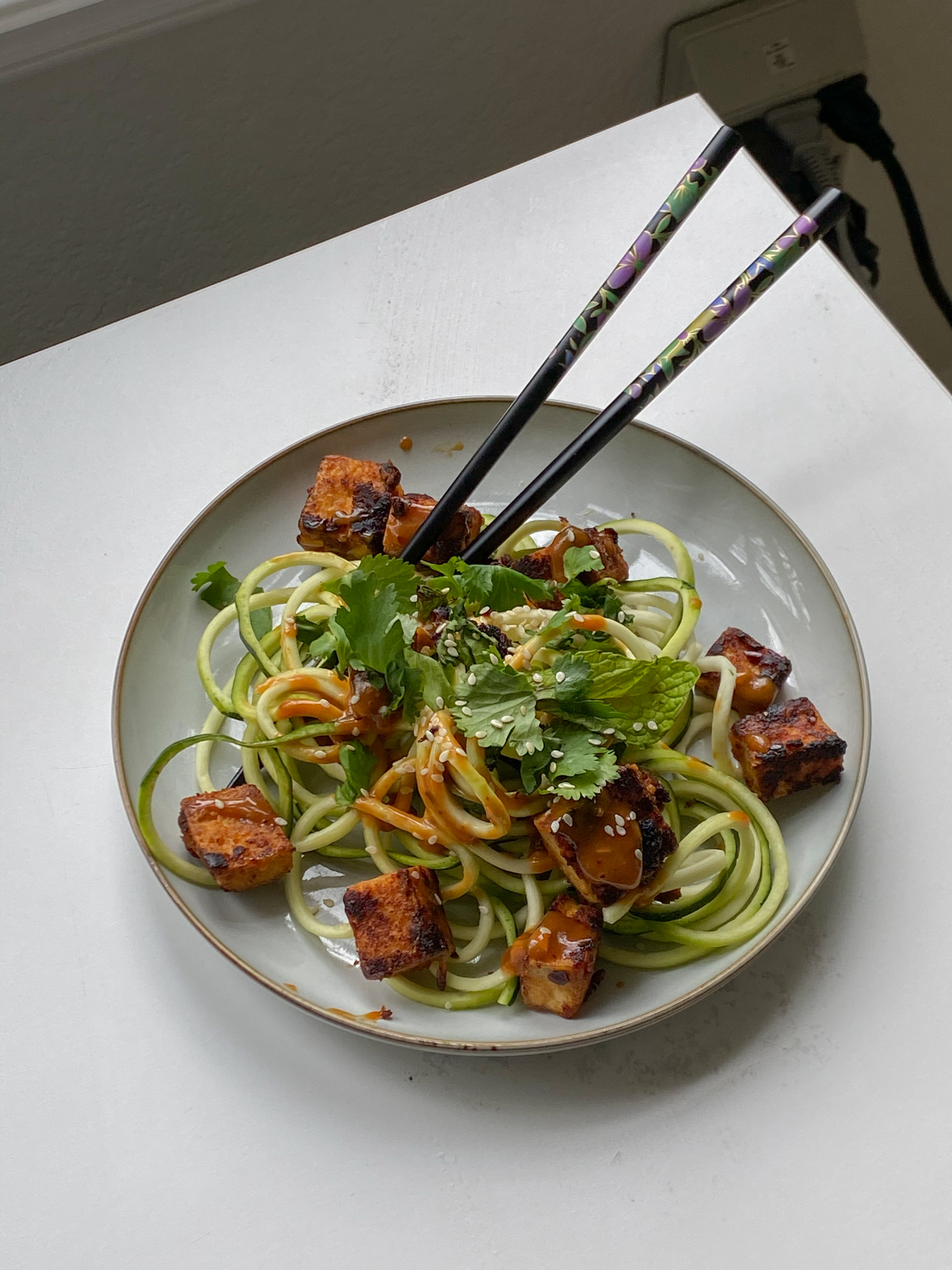 Make this recipe and earn 8 Kale Koins to redeem in our Kiosk :)

Eat me up n get ya greens!

xx,
kale