LYCHEE MARTINI
Perfect summer mocktail, but more fun with gin ;)

It's lychee season y'all!
I miss coming home from school and diving into a bowl of lychee and rambutan that my mom got from the asian market. She would buy bags of them, but here in Austin they're rare to come by. I actually stumbled upon a lil box of lychees from Trader Joes! They're suprisingly sweet, and plump too! Behind their red bitter husk lies pearly white flesh that smells like roses. Perfect for complimenting any cocktail, thus here I am writing this recipe :)
I've been craving something sweet to sip on all summer and dinggg I think I found it. This lychee martini is refreshing and light, while carrying a lot of sophistication (sometimes the thought of drinking is sweet, but this is more fitting for a smooth daytime pick me up) ;)
KALE TIP
︎ Perfect as a mocktail, more fun with some gin ;)
︎ Make the lychee syrup ahead of time and store in the fridge.
︎ After straining the lychee from simple syrup, transfer the fruit into cube trays to make lychee ice cubes!
︎ Top off with any tonic. I used Sunkwink's lemon rose tonic and it paired well with lychee's sweet perfumy profile.
INGREDIENTS

Lychee Syrup:

8 oz lychee

1/2 cup water

1/2 cup sugar

1 Sunwink lemon rose herbal tonic

Opt: Gin, vodka
DIRECTIONS

Lychee Syrup

1. Wash, and peel lychee into a small saucepan, removing the seed.

2. Add equal parts water and sugar into the sauce pan and bring to a boil.

3. Simmer on low for 10 minutes. Let the lychee cook down while syrup thickens.

4. Remove from heat and set aside to cool.
5. Carefully remove lychee fruit from syrup and set aside for garnish or immediatey freeze to make lychee ice cubes.

Lychee Martini

1. In a glass, add a few lychee pieces, lychee ice cube, and 1-2 tsp of the lychee syrup.

2. Opt: Add gin/vodka.

3. Top off with tonic and enjoy!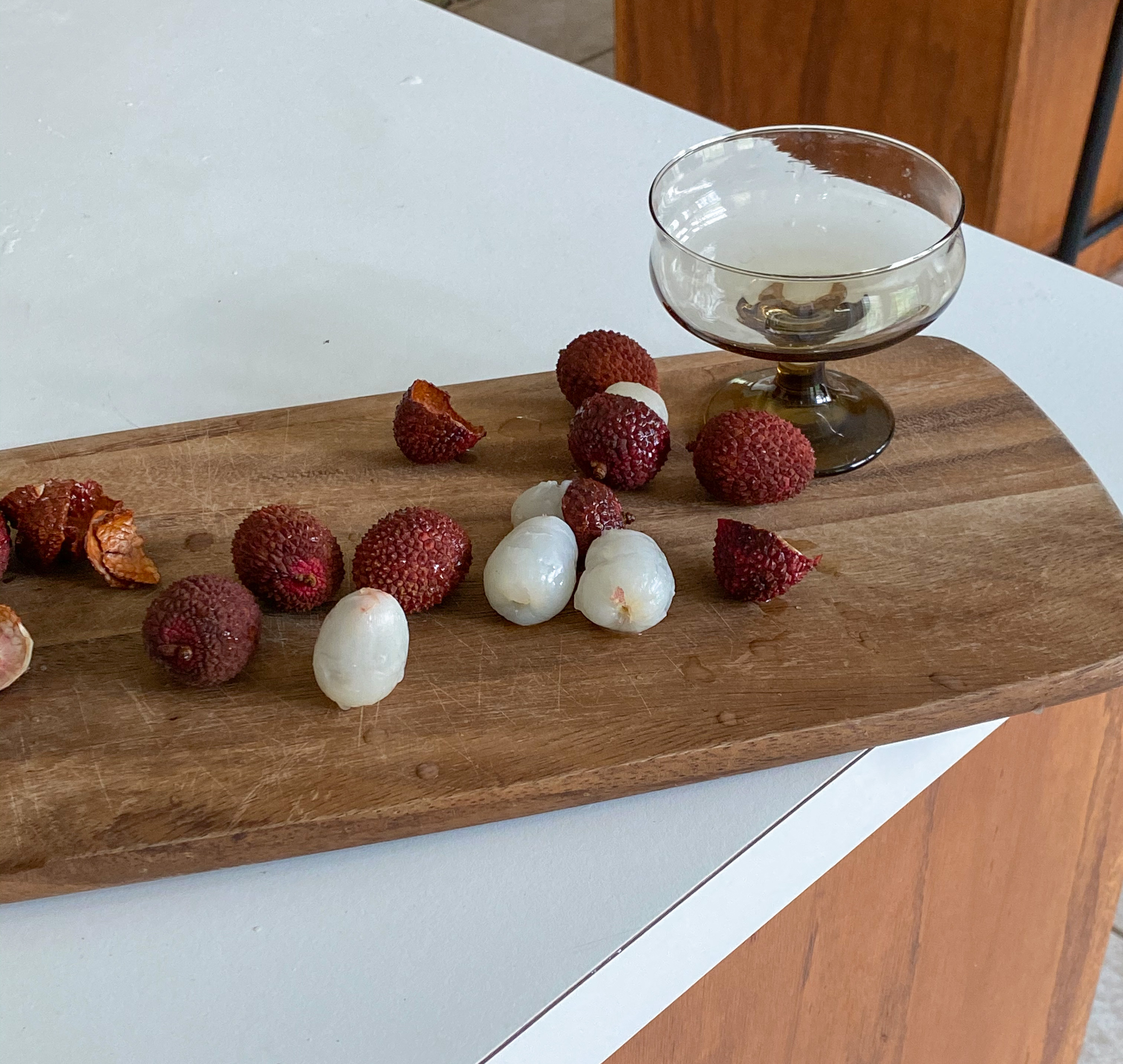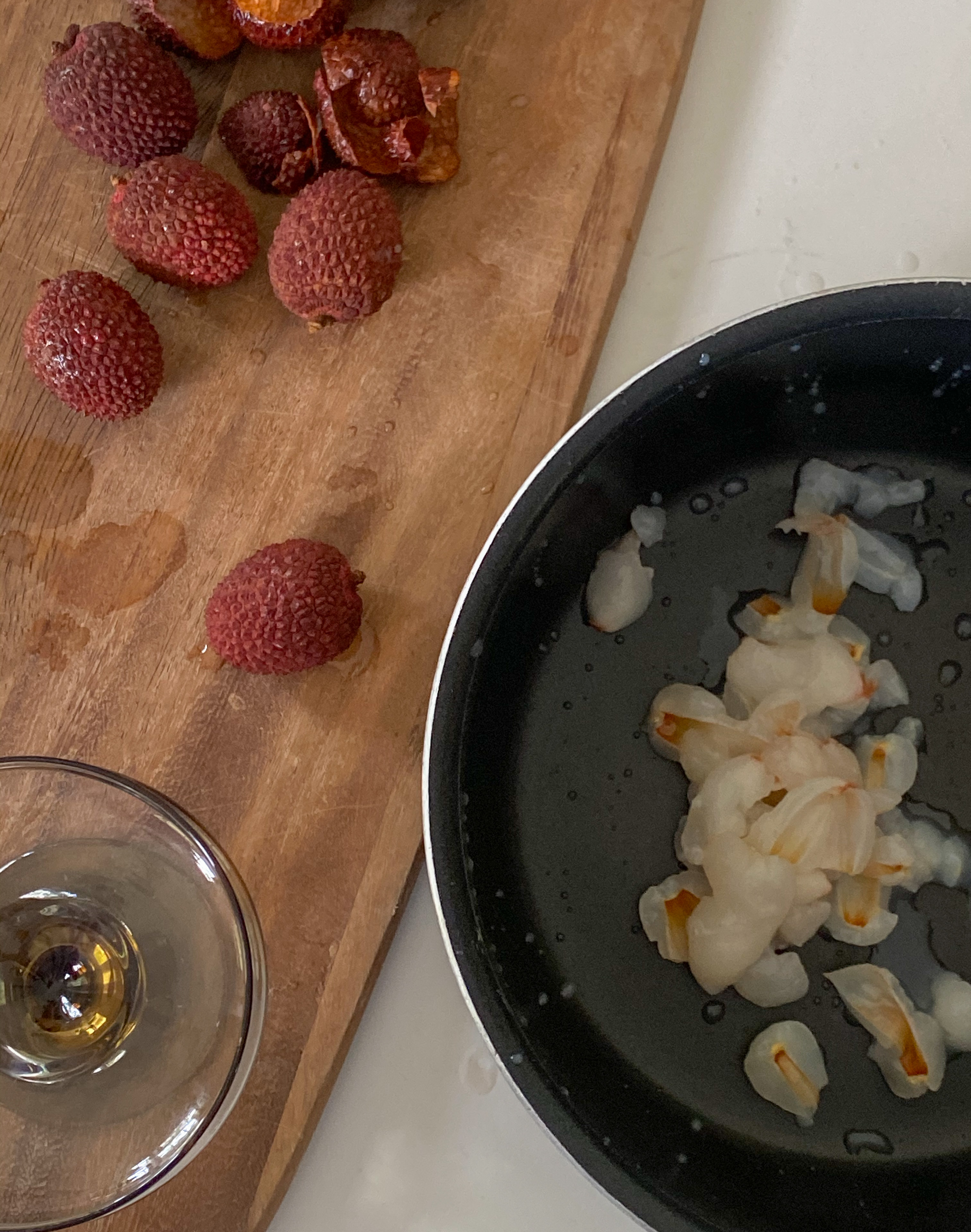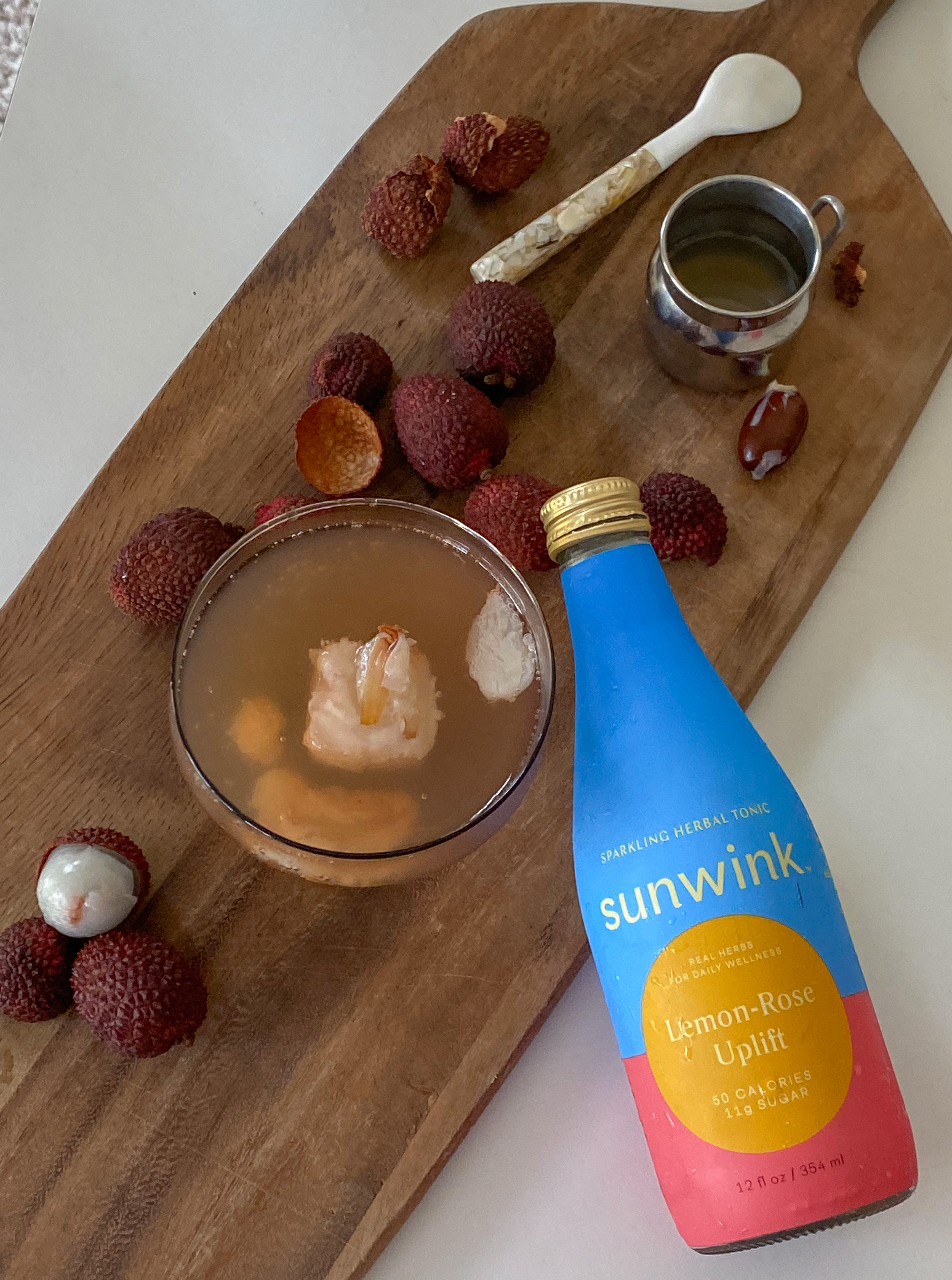 Make this recipe and earn 4 Kale Koins to redeem in our Kiosk :)

Eat me up n get ya greens!

xx,
kale