PARTNERS


The KALE Candle


Our signature candle is finally here — to spark your supermood!

PROCESS

The first candle I made ended up having holes in it… lol. So it's not as easy as it looks. I wanted to know every single detail that went to our candles and John (
@classysmashedco
) taught me everything I know! — he hand pours every single candle to order…yup.
2020 was fucking rough, and because of y'all and through
KALE,
I was able to pull myself out my crippling depression and just feel me again. In short—I wanted to develop a candle that would draw me out of my funk and inspire me to get back on my shit. I hope this candle uplifts your energy, and gets you fcking going. I hope it's that little spark that reignites your flame, because we all have it in us.
When you're in your supermood and feeling gooooood— what can't you do?
I adored the elegance of the vessel on the left. and I love a strong base on a candle, so we ditched the jars.
The first candle we made was in a jar vessel had a lid! I hot glued that wick!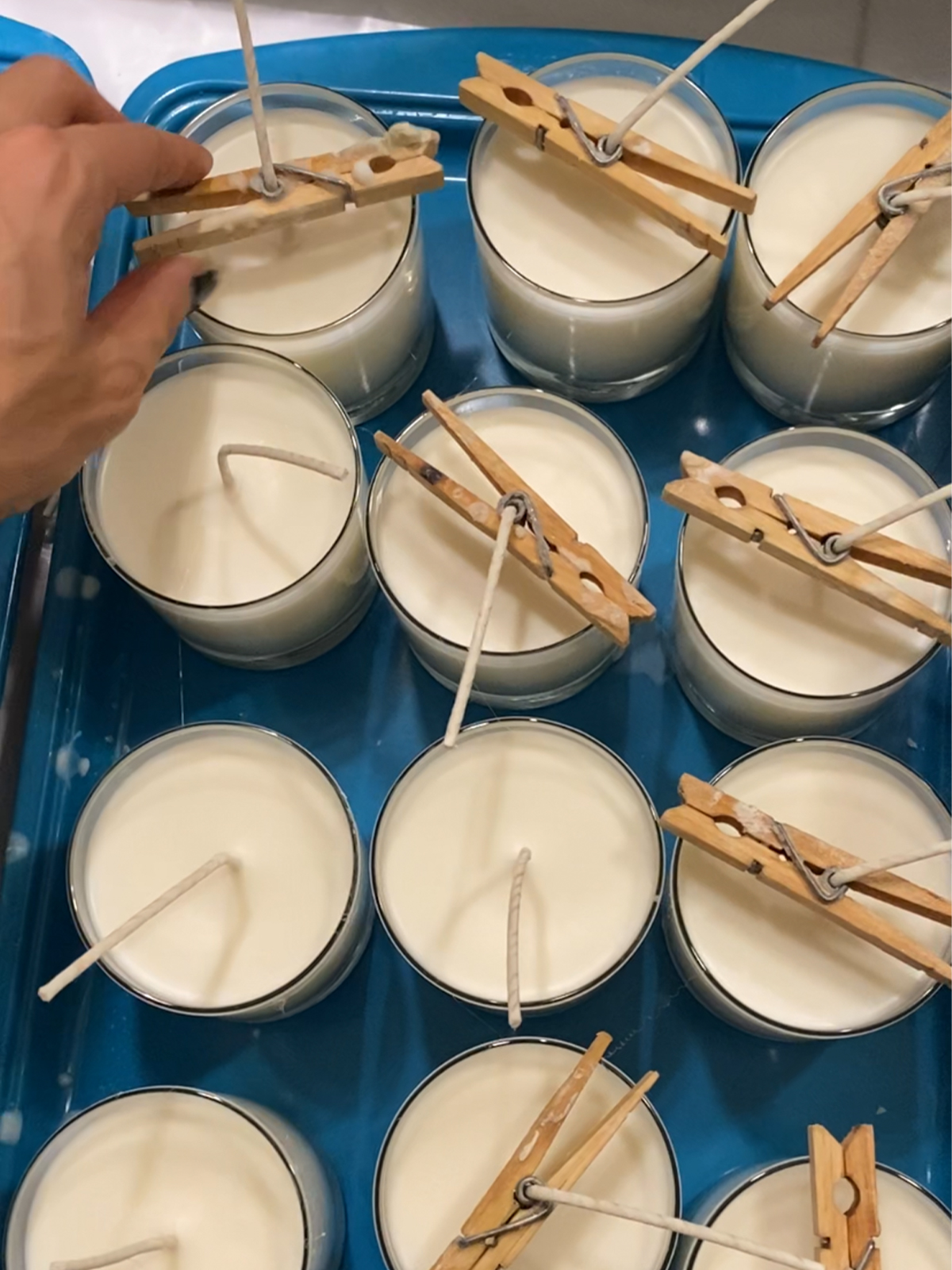 S
nip snip then hand labeled!
You can leave this candle on your desk or bedside unlit, and still get whiffs of it because it's high quality af. All fragrances are infused with essential oils and are non-toxic + 100% phthalate-free.

We use a premium soy wax blend that's environmentally friendly, and burns smooth and slow just how we like it ~ 65+ hours! Sustainable packaging because duh!

The signature KALE scent has bright notes that carry a lot of depth when lit. It's androgynous and even a little sexy because why the fck not. I really can't get myself to stop smelling it, and my friends absolutely love it too.

DESIGN

Hand illustrated by our talented designer
Bryant
. My initial inspiration for the candle design was a play on the word
nen
. In Vietnamese, the word NẾN translates to candle, and in one of my favorite anime shows Hunter X Hunter, NEN means life energy. I wanted this candle to channel some type of renewing life energy, and Bryant really brought that shit to life (he's the freaking best). Can't wait for y'all to see the rest of the designs ;) shhh.
I dreamt of this project a little over 2 months ago, and I want to say an extra special thank you to John for trusting me, being the best partner, and making my dreams a reality. The entire process was therapeutic and I had such a sweet time developing this candle. It's truly a privilege to get to work with someone who's been hand pouring for 5+ years. I've learned so much, and I'm inspired by you John. ily and can't wait for everyone to have our baby!
Please don't hesitate to let me know how you feel when smelling
KALE
<3
ORDER NOW ︎︎︎