DECADENT GRANOLA
A homemade fan favorite!
Throw it over yogurt, a smoothie bowl, or straight in ya moufff.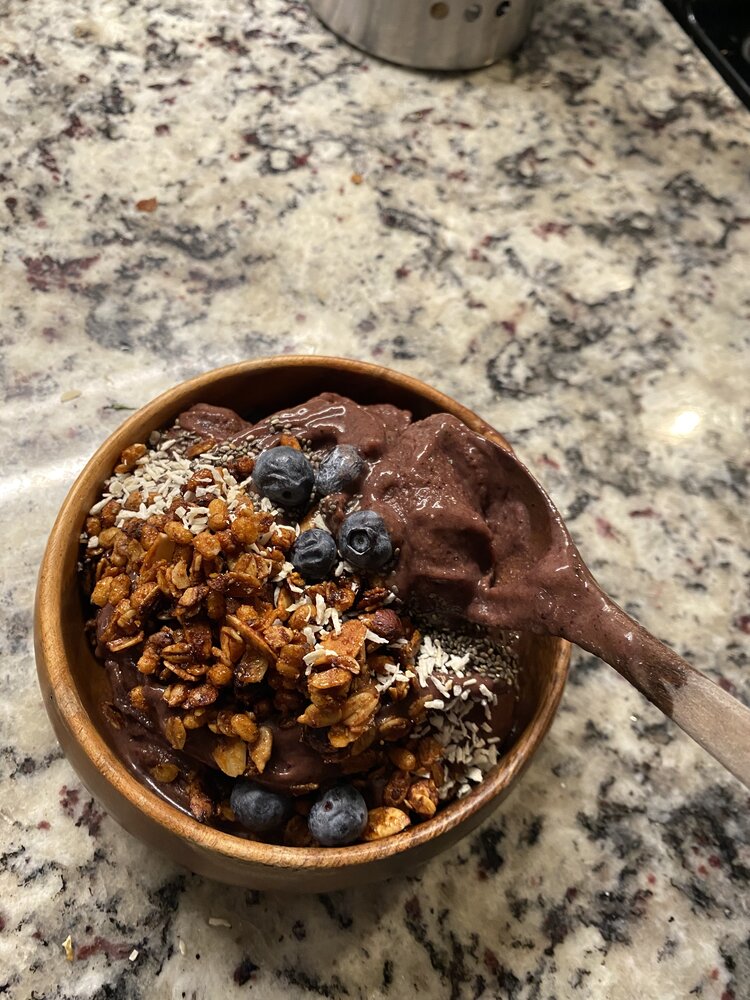 There's nothing quite like the rich scent of freshly-baked granola. You can light your candles, but they won't compare to a big batch of this golden goodness.

This is one of the easiest recipes I've curated, and you'll be left wondering why you ever settled for store-bought. The granola is incredibly addicting, and with puff cereal and hazelnuts, it is a game changer!!!!!

A friend told me he keeps a bag of my granola handy by his bedside table and I think that's love. Even if you decide to change up some of the ingredients, this is one of those recipes that come out delicious every single time. So what are you waiting for? Add your fav nuts and get going! Your golden granola awaits, and there's no going back.


Kale Tip:

︎ Switch up the nuts with whatever you like, I prefer hazelnuts, hemp seeds or even macadamia, but you can't go wrong. It's killer every time!

︎ Addicting on it's own, on ice cream, yogurt, crepes, cereal, smoothie bowls...

INGREDIENTS

Yields ~8-10 cups of granola

Kale's Granola:

3 cups traditional oats

3 cups puff rice cereal

3/4 cup dark brown sugar
1/2 cup sunflower seeds/pepitas

1/2 cup sliced almonds

1/2 cup honey

pinch sea salt

pinch cinnamon

Decadent Hazelnut Granola:

(Create Kale's Granola, but add the following)

+1 cup roughly chopped hazelnuts

+2 tbsp cocoa powder

+2 egg whites

*My absolute favorite

DIRECTIONS

1. Throw everything into a large bowl and mix until combined.

2. Spread onto a baking sheet lined with parchment, and bake at 325F for about 25 mins until golden.

3. Flip halfway through and let fully cool before storing in an airtight container! Enjoy my babes.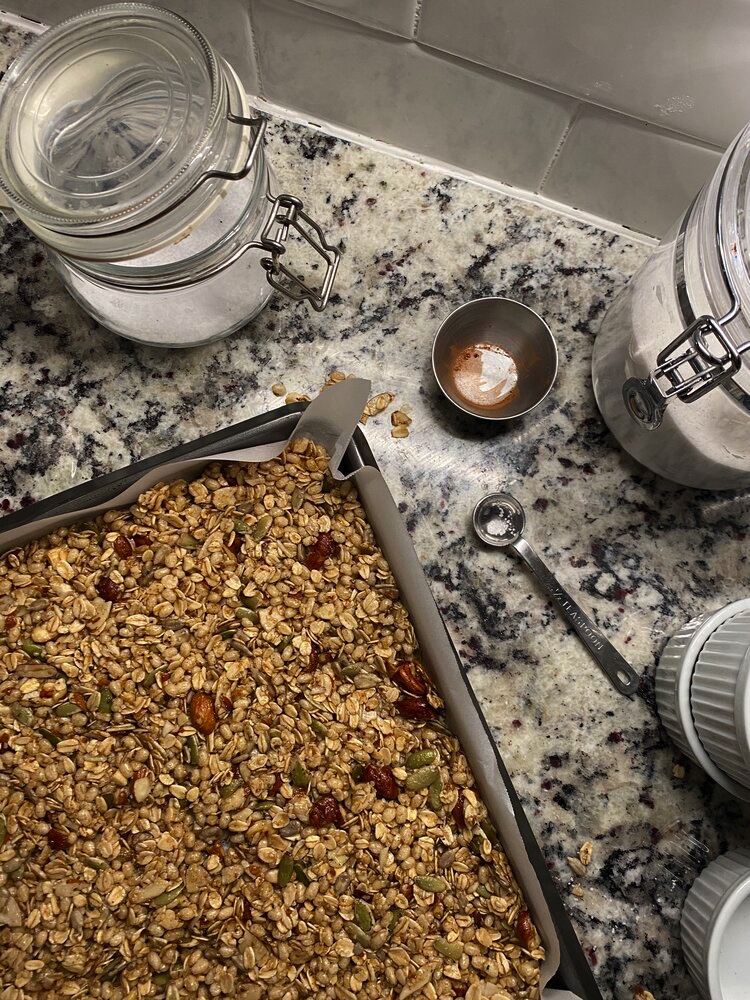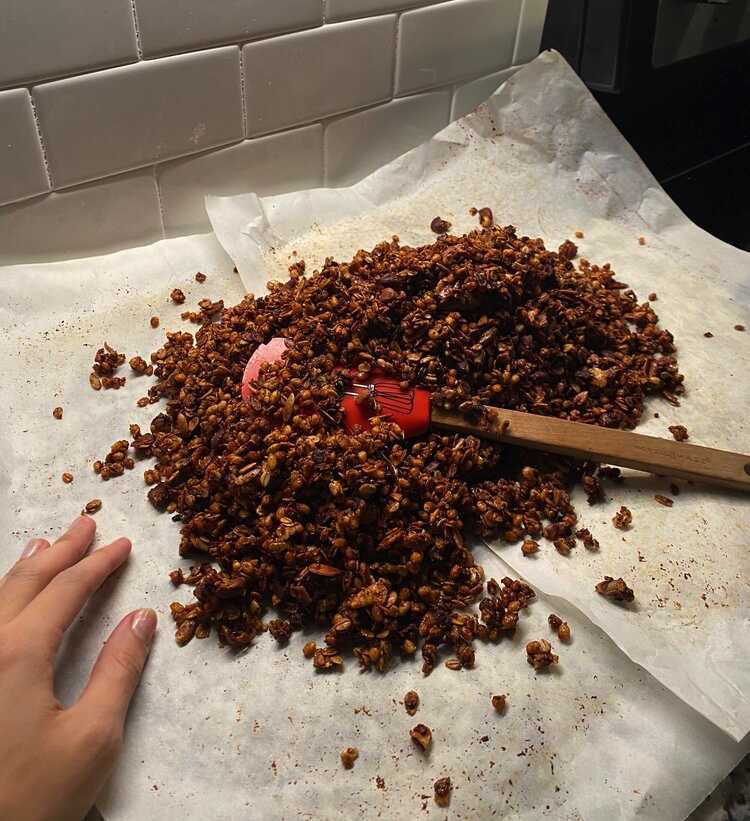 I'd love to know how you're loving this and making it your own! I've tried making it with marcona almonds, and also with hemp seeds and loved it! Whether you're putting it on ice cream, or in a mason jar as a gift, I hope you got your greens!

Make this recipe and earn 6 Kale Koins to redeem in our Kiosk :)

Eat me up n get ya greens!

xx,
kale