BUTTERNUT MAC


This butternut be BUSSIN'.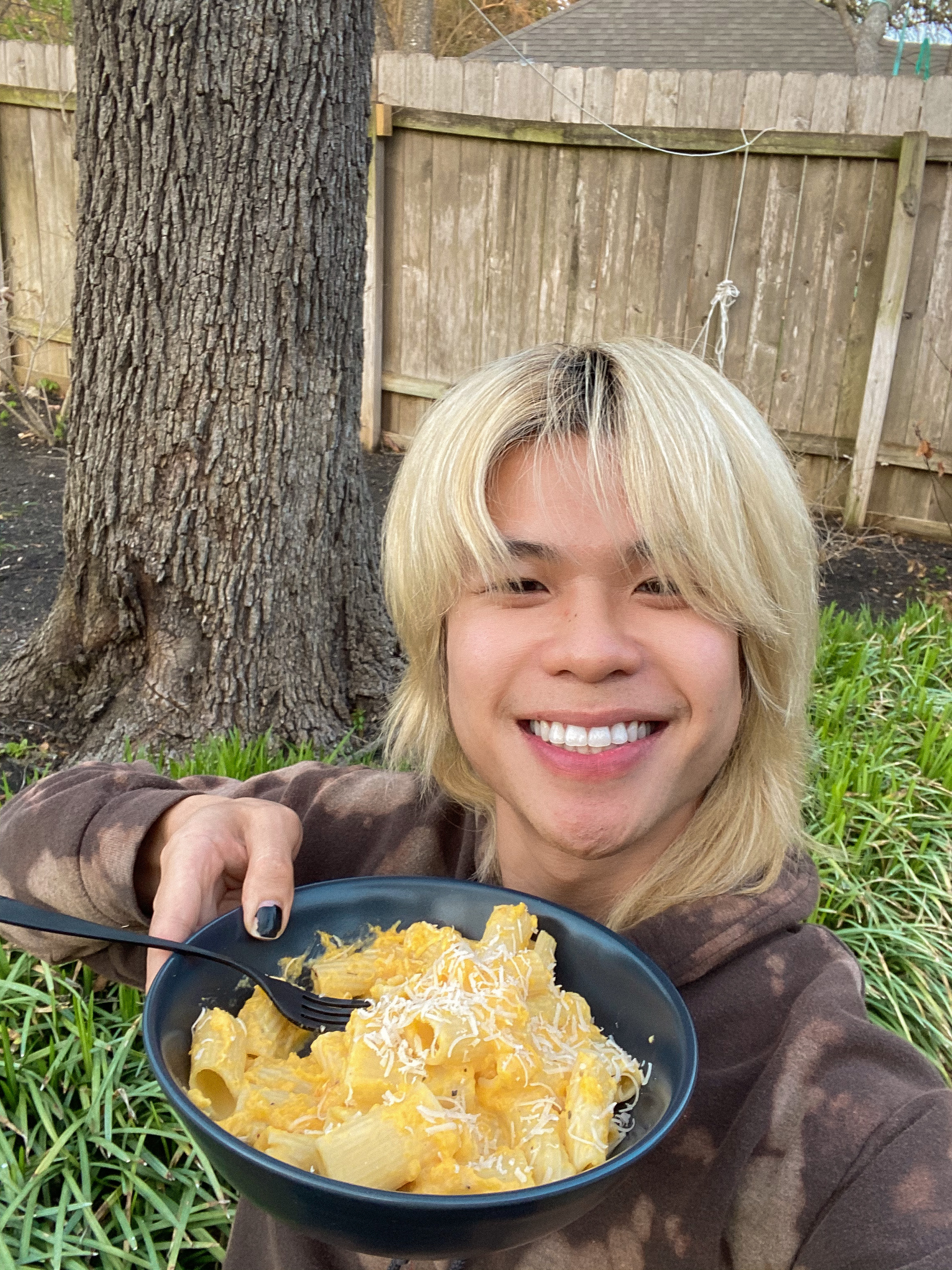 My mac n chz lovers are going to feel skeptical about this one, but stop being such a baby. You're grown. It's time to try new things.
KALE TIP
︎ My 15 minute dinner hack: roast the butternut ahead of time! It's easy peasy and cuts the time in half.Throw butternut in the oven to roast at lunchtime, and then let it cool till dinner. Set a timer!
︎ The bigger the butternut, the longer the roast. Make sure the squash is fully cooked before taking it out of the oven. A good oil rubdown when seasoning ensures a tender + creamy butternut sauce.
︎ Keep butternut squash sauce and pasta separate until ready to serve! Sauce holds up better this way, and is ideal for meal prepping/ leftovers! Boil pasta, add sauce and boom. Lunch in 5.
INGREDIENTS

Yields 2-3 servings

1 lg butternut squash halved

16 oz pasta of your choice.

1 cup freshly grated cheese

4 tbsp unsalted butter

5 cloves garlic

1/2 cup heavy cream/ milk

evoo, salt, pepper, dry herbs
KALE 10
for $$$ off handfinished stoneware from Portugal
@RigbyHome︎︎︎
DIRECTIONS

Preheat oven to 375F.

1. Cut butternut in half and scoop out the seeds. Puncture holes throughout the squash with a fork and lay halves facing up on a lined baking pan.

2. Drizzle with evoo and generously rub with salt, pepper, and dry herbs. Season with whatever else you like (cayenne/ herbs)! Drop 2-3 garlic cloves into where the seeds used to be and Bake for ~40-50 mins. Remove and let cool.

3. Boil your pasta and don't forget to salt the water. Set aside 1/2 cup of pasta water before draining pasta.

4. Once your butternut is cooled, scoop out the inside, being careful to not get the skin. Mash until smooth, I use my hands or a fork.

5. In a pot on low heat, melt down butter with pasta water, and heavy cream, a few mins. Add butternut mash, and stir in freshly grated cheese untill smooth and creamy,

6. Scoop and serve over fresh pasta. Oh and more freshly grated chz plz!