BRÛLÉE APPLE COBBLER
Crisp, golden, and gooey!
It's the brûlée for me BRÛH.
Easily impress with this irresistable southern staple. It's perfect for your next potluck or holiday dinner, so get to bakin bub!
KALE TIP
︎ If you want an even crust, roll out the dough instead of crumbling on top! Just set the dough in fridge for 10 mins to stabalize the dough for a smooth roll out!
︎ If your crust isn't getting that beautiful golden color and crisp, broil on low for just a few minutes before taking out your cobbler. Keep a close eye so it doesn't burn! (I do love slightly burnt tho)
INGREDIENTS

Crumble:
1/4 cup oats
1/4 dark brown sugar
1/3 cup flour
1 tbsp cornstarch
2 tbsp sugar
5 tbsp unsalted butter
cinnamon
vanilla

Filling:
2 apples* chopped
2 tbsp dark brown sugar
2 tbsp cornstarch
1 tbsp sugar
vanilla
cinnamon
squeeze lemon juice

Optional Brûlée Glaze
: Brown sugar and little melted butter. Mix until thick but soft enough to still brush on cobbler. Set aside.
*Locally grown organic apples from Goodapple︎︎︎
DIRECTIONS

Preheat oven to 375F.

1. For the crumble: Combine dry ingredients in a bowl and cut in butter. Add dash of cinnamon + vanilla. Mix until homogeneous and forms a dough!

2. For the cobbler: wash, peel, core and chop apples. In a bowl, combine sugars, cornstarch, vanilla, and cinnamon. Toss in apples and a good squeeze of lemon juice. Roughly mix together.

3. Spread apples on a lined baking pan, crumble the dough on top of the apples or perfectly roll it out (bc I'm extra).

4. Bake for 30-45 minutes until bubbly and golden.

Optional: During the last 10 minutes, carefully remove cobbler from the oven and quickly brush with brûlée glaze. Return cobbler back into the oven until the cobbler is perfectly crisp + golden.

Let rest 10 minutes and serve immediately. Ice cream is not optional.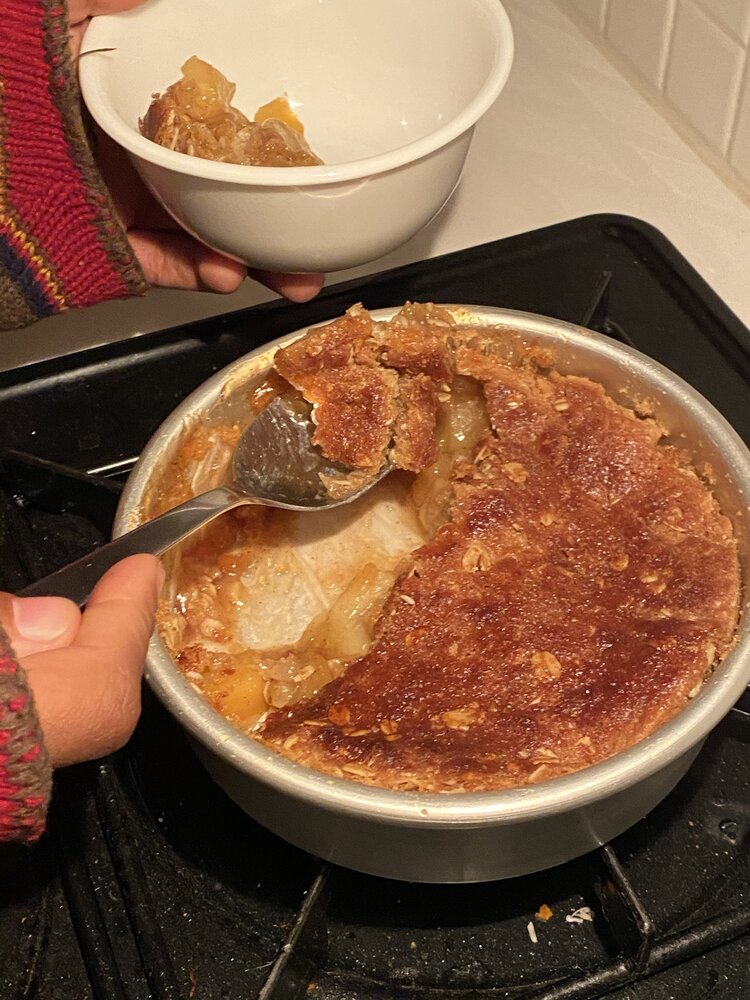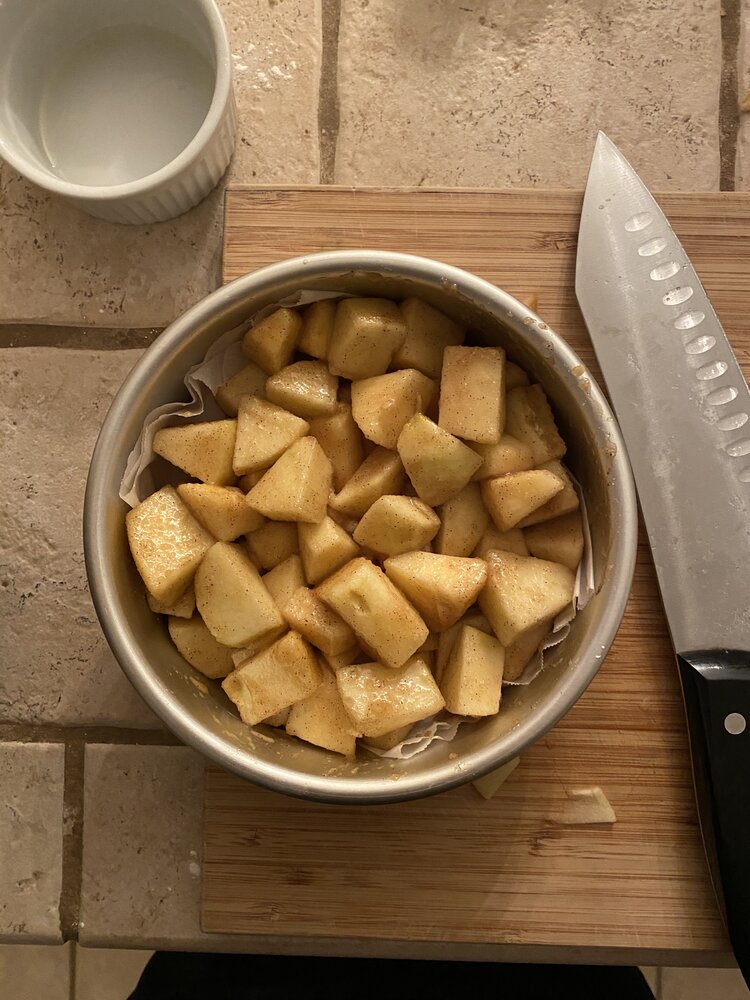 Tell me this isn't the best cobbler you've ever had....
*big warm hug from Kale not included*

Make this recipe and earn 5 Kale Koins to redeem in our Kiosk :)

Eat me up n get ya greens!

xx,
kale